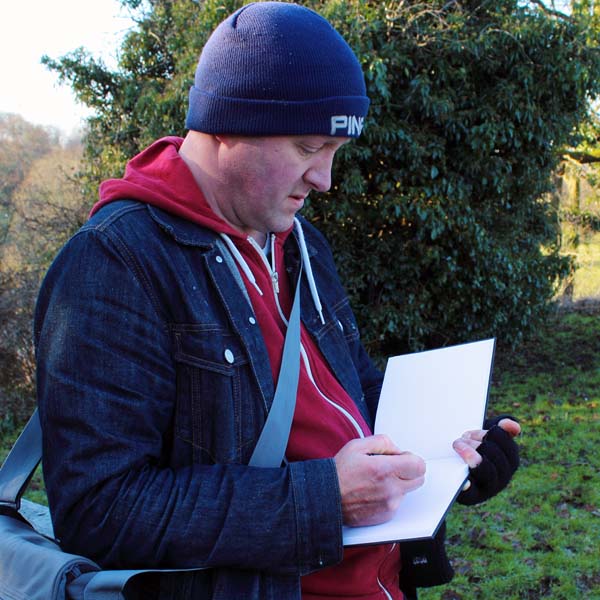 Stephen James Cross
Contemporary Fine Artist
Based in the Lancashire town of Chorley northern artist Stephen James Cross (b. 1966) focuses his artistic attention on the people and places with which he is familiar in his effort to paint a perfect picture.
Influences and Method of Work
Working in oils, acrylics, watercolour and some dry media often combined in mixed media pieces Stephen paints figurative, portraiture and still life. Working primarily from life he occasionally uses a limited amount of photographic reference or preparatory sketches to introduce great levels of detail. Typically painting on a prepared (gesso surface) support without any initial drawing Stephen focuses on the shapes to be found from within the subject to which he returns adding subsequent layers of detail. Often his work develops a surface texture with brush stokes and layers of paint clearly evident.
Artists Statement
My work is primarily concerned with the communication of feelings and emotions experienced during the process of creating my art.
I believe strongly in an engagement of artist and subject formed when working from life. Only by working within the environment which I am trying to communicate be that a rural landscape or an urban sketch can I fully realise through my work the sensations and emotions to which that unique environment contributes.
I relish the creative challenges and decision making process I encounter through my work. I especially enjoy the challenge of trying to convey structure and three dimensionality be that the underlying form of skeletal bone structure or the dynamic perspective of architecture.